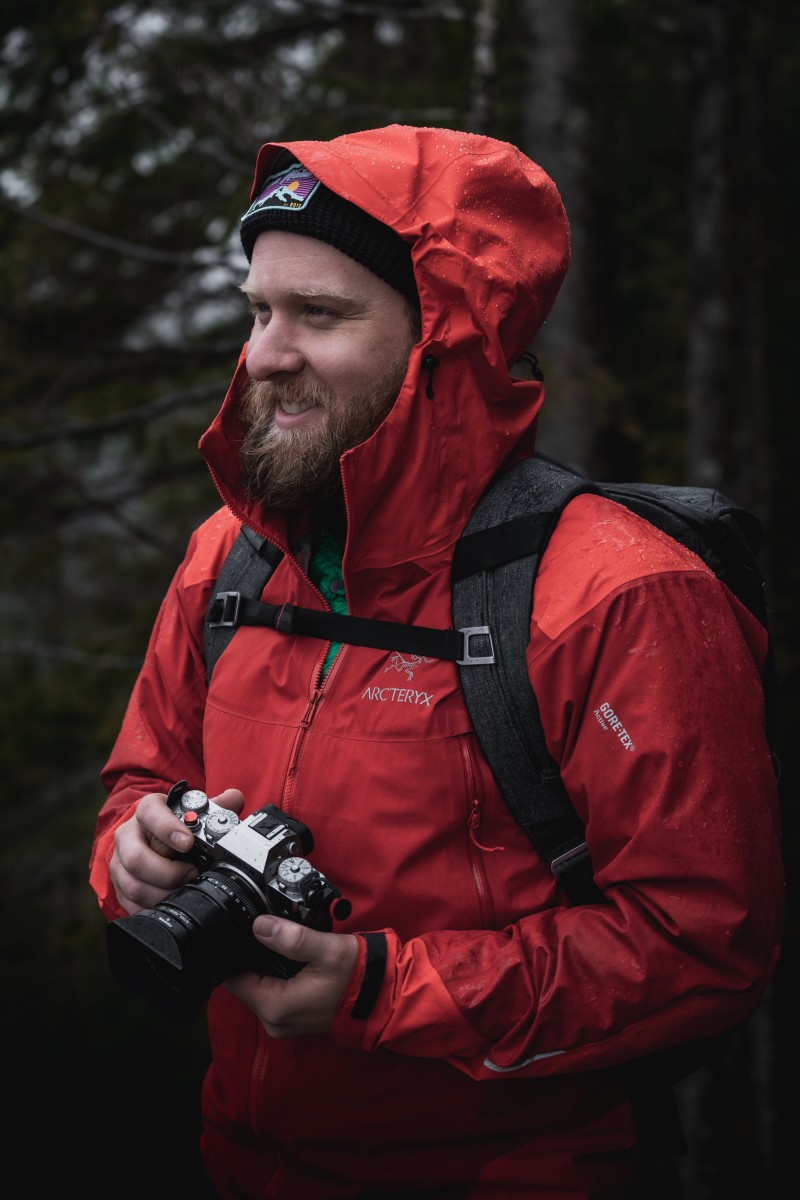 Me: A photographer without a niche.
I am an adventure photographer based in Seattle with over 10 years experience capturing memories in weddings, sports, portraits, and photojournalism. Much of my early photography foundation was built in the newsroom, capturing events, concerts, and student life at my college newspaper where I started as a Photojournalist and later became the Multimedia/Photography Editor my Senior year. Since then I've branched out and grown as a photographer, capturing half a dozen weddings a year as a backup photographer, the beautiful landscapes of New England and the PNW, professional headshots, local events for hire and family portraits.
When I'm not taking photos, you'll find me spending quality time with my family and dog, coding websites (like this one!), backpacking, hiking or eating smores around the fire.
Gear
Because everyone always asks... I shot Nikon for over 10 years but recently converted to Fujifilm in 2021. For all the reasons why, check out my blog post. FYI some of the below links are affiliate links, like most links online these days, so they cost you nothing and give me a few cents. I only recommend the gear I love and use! And honestly while the below links are to brand new gear, like cars, I almost always buy my lenses used. I use fredmiranda or go local when purchasing lenses.
Cameras
Fujifilm X-T4 Silver
My main workforce, I love this camera because it can do it all! And the fuji color science lives up to the hype.

Fujifilm X100F
Even though I've only used it since Winter 2020/2021 I loved the X-T4 so much that I recently bought a little used x100f for street photos and everyday shots! (Like of the dog or the fam). It's a great little camera especially because it was around $650 used. The focal length (35 equivalent) is the best walk around length (which is good because this camera has a fixed lens).
Lenses
Other Gear
Lets work together
I love working with brands looking for high quality images or people looking for a professional, somewhat silly, portrait or wedding photographer.